Device identified as sunset part.
The Problem
Main power switching devices identified as 'sunset' part
Original part seen as 'weak'.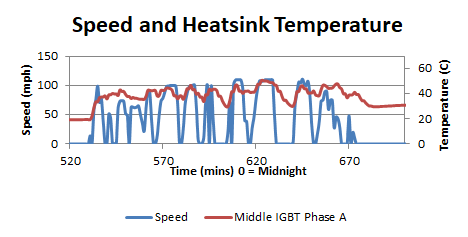 ---
Challenges for SET
Major high value component/assembly with potential for significant commercial impact
EMC implications
Ensuring new IGBTs would operate within safe limits during worst case conditions
Predicting the service life of alternatives
Solution
Two alternatives validated via on-vehicle trials including: EMC & Thermal
Lab tests to demonstrate operation within design limits
Duty cycle tests to predict service life
Close links established with component manufacturers to ensure all technical requirements & risks were understood. This also allowed SET models and predictions to be independently scrutinised
---
Two validated alternatives with significant improvements in predicted service life compared to original part
Comprehensive report
Aspects of SET's work were independently assessed and validated by Lloyds Register Rail
---
Download case study.